*after browsing the internet with twilight for like OVER 9,000 years, we stumbled upon something*
Me: HYPE HYPE HYPE OMG HYPES SO HARD I EXPLODE YEEEEEEEEEEEEEEEEEEEEEEEEEEEEEEEEEEEEEEEEEEEAAAAAAAAAAAAAAAAAAAAAAAAAAAAAAAAAAAAAAAAAAAAAAAAAAAAAAAAAAASSSSSSSSSSSSSSSSSSSSSSSSSSSSSSSSSSSSSSSSSSSSSSSSSSSSS
Twilight: OMG WHAT THE HECK CALM DOWN. *is holding espeon plush she got 4 christmas*
Me: NU LUK
Twilight: AMAZING *THROWS ESPEON PLUSH OUT THE WINDOW AND SMASHES PIGGY BANK* HOW MUCH IS IT DANG IT!!!
Me: idk it wasn't released yet...
Twilight: *dies becuz yush*
Me: NUUUUUUUUUUUUUU TWI *FAINTS*
plz...
plz...
plz...
be released soon i cant wait no more and also so twilight comes back to life
btw im talking about TWILIGHT PRINCESS HD ON THE WII U WITH A WOLF LINK AMIIBO OMG AHHHHH~
*DIES*
http://www.amazon.com/The-Legend-Zelda-Twilight-Princess-Wii/dp/B017W1771Y
http://www.gamespot.com/articles/the-legend-of-zelda-twilight-princess-hd-wii-u-spo/1100-6431424/
I WILL PREORDER IT ASAP WITH MAI MONAI WHEN I AM ABLE TO
here is the amazingness in a nutshell so ur eyes can bleed from the epicness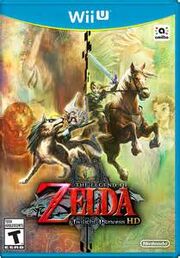 Community content is available under
CC-BY-SA
unless otherwise noted.