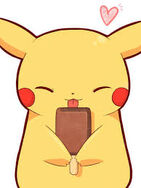 Hi everyone looking at this right now!! (Lol!) i like pikachu, Adventure Time, 'Regular Show, and almost every other show on Cartoon Network. i like to have fun and party with meh friends and just have lots of fun!
My favorite pages
Some of my Favorite Pages on this wiki:
And many others we need some help though so it would be great if you could help out!
PEACE!!!